Ronaldo Retires, Ronaldinho Returns, National Team Disappoints, Libertadores and Everything Else I Can Fit in this Post
By: Junior | February 20th, 2011

Ronaldo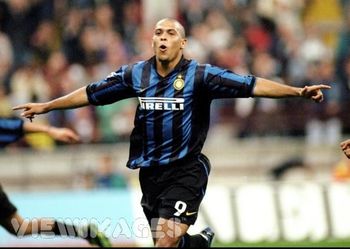 So Ronaldo has finally called it quits! It's a bittersweet moment indeed. Being rather young I've only been really watching soccer for 10 years so that limits the players I've seen play, however I've never seen a player like Ronaldo. The guy had everything and he became the poster boy for soccer worldwide. So indeed it's sad to say goodbye to the Phenomenon, however his time has come and gone. We've seen him struggle on the pitch since his Real Madrid days, and many of us could not bare to watch him in his current state. He was really undermining the image he had created for himself. So yes, I'm glad he has retired because this way he preserves the image he created, but to me at least, he continues to be the greatest. Thanks Ronaldo!
Ronaldinho
Now to the other Ronaldo. Certainly this is old, but I feel like I should give my two cents either way. After a LeBron James-like fiasco that he and his brother coordinated as they looked for a new club, Dinho finally ended up at Flamengo. Personally I like that Ronnie is coming back. Why? Well, for one he has nothing left to do in Europe. Okay he had a better than expected season last year with Milan, but his ever increasing age and belly along with his need to party has plummeted his career and so really, he has nothing to be doing in the highest level of football. Sorry, but Milan are better without him. The other reason I liked his move is because he gives continuation to the great migration home many Brazilian players have taken. Seeing him in Brazil encourages other players back to Brazil, which certainly can't hurt the Brazilian league. Now will he be successful at Flamengo? I believe he will have his ups and downs. He's played three games so far and scored twice, which isn't bad, but his actual performance hasn't been anything too extraordinary. I believe he will certainly get better with time and that he is in much better shape than Ronaldo when he went to Corinthians. However I don't like this current Flamengo side much… I guess only time will tell how far Ronaldinho and Flamengo will go.
Copa Libertadores
Ah the Libertadores, the dream of all Brazilian teams. No, no its not the Champions League, but it might as well be. The team who wins it, earns big. Money from sponsors, TV rights, prize money, player transfers, international exposure oh and the right to rub it in the cross-town rival team's face. Brazilian clubs have done well in recent years making it to the finals 16 of the last 19 years (albeit they have only won 8 of those 16 finals). This year Corinthians, Cruzeiro, Fluminense, Gremio, Internacional and Santos are playing. Corinthians were knocked out in the preliminaries (the first Brazilian team to do so). Of course this drove fans crazy and ultimately led Ronaldo and Roberto Carlos' demise. As for the other teams, Cruzeiro and Gremio have started off with big wins, while Santos, Libertadores champs Inter  and Brazilian champs Fluminense managed to tie in their opener. Any predictions of whose taking the Copa Lib this year? Will it be a Brazilian team? Leave your opinions below.
National team
I'm suppose to cover more of the Brazilian league while at the World Cup Blog covers the national team. However I feel like I should throw some words on here about Brazil's 1-0 lost to France…it sucked. Losing to France at the Stade de France brings back all sorts of bad images, which made the loss even harder. Mano Menezes has not given people a whole lot of reasons to be confident in him. He lost to Argentina (who Dunga was very successful against). Although already qualified for the next World Cup, Brazil may embarrass itself in 2014 if it doesn't get its act together. Needless to say international embarrassment may already be caused by the fact that  stadiums and infrastructure projects are already way behind schedule… I really don't know.  Anything besides winning the trophy on home soil will be considered a failure. So if Brazil were to exit out, at say…the group stages…its safe to assume all hell would break loose in Brazil. I will say this though, Brazil usually prevail when you least expect them to (2002 anyone?). I can only hope.
State Tournaments
The state tournaments have started and well, er, nobody cares. Like most I believe these tournies are pointless, so I won't go into too much detail on them, but the standings for the more important ones are listed below. However to their defense, state championships usually have a knockout round (which can be fun to watch) and I do usually watch the semifinals and finals of the bigger ones like the Carioca and Mineiro. They also provide chance for upsets. Today Fluminense (the reigning Brazilian champs) were knocked out at the semifinals of the first round of the Carioca by Boavista (league-less Boavista). Internacional were likewise knocked out of the first phase of the Gaucho by Cruzeiro-RS (not to be confused with the more prominent Cruzeiro from Minas Gerais). To their defense though, those two are more focused on the Libertadores than anything else.

Category:
CBF
,
National Team
,
Ronaldinho
,
State Leagues
Comments